IRES Seminar Series
Time: 12:30pm to 1:30pm (every Thursday)
Location: AERL Theatre (room 120), 2202 Main Mall
*************************************************************************
Turning technical challenges into interdisciplinary success: Understanding interactions between climate, vegetation and land use change.
Abstract:
Recent advances in the data sciences have provided us with a number of new tools for dealing with the scientific "data deluge", however, scientific data are often noisy, poorly collated, and often wrong. This results in solutions that require both technical knowledge and deep disciplinary knowledge. The PalEON project brought together paleoecologists, climate and ecosystem modelers, statisticians and historical ecologists to begin to help improve climate forecasts by constraining slow ecosystem processes using historical data. This talk will review some of the challenges, solutions, and results of this data intensive project, in particular, highlighting the significant impact of EuroAmerican settlement on species distributions and climate relationships in the American Midwest.
Engagement with the Neotoma Paleoecological Database (https://neotomadb.org), and the technical problems inherent in the PalEON project has also fostered deep involvement with the EarthCube program (http://earthcube.org), a joint program of the National Science Foundation's Advanced Cyberinfrastructure and Geosciences divisions, focused on developing scientific cyberinfrastructure for the 21st century. I will discuss developments wihin EarthCube, their impacts on the Earth Sciences and successful outcomes from early projects including Flyover Country, GeoDeepDive and the EarthLife Consortium.
Bio:
Simon Goring has had a varied academic career:  A city kid growing up in Toronto, a forest tech, with a diploma from Sir Sandford Fleming and a stint in the woods of northern Manitoba, a canoe guide on the Bow and North Saskatchewan Rivers, and a plant biologist with a B.Sc from UNBC.  He finished his Ph.D with Rolf Mathewes in Biology at SFU, using fossil pollen to understand climate and vegetation change in British Columbia over the last 10000 years.  His approach to paleoecology and data analysis brought him to a postdoc at the University of Wisconsin in the department of Geography, where he is now an Assistant Scientist, working as the Technical Lead of the Neotoma Paleoecological Database, and a member of the Leadership Council for the EarthCube program.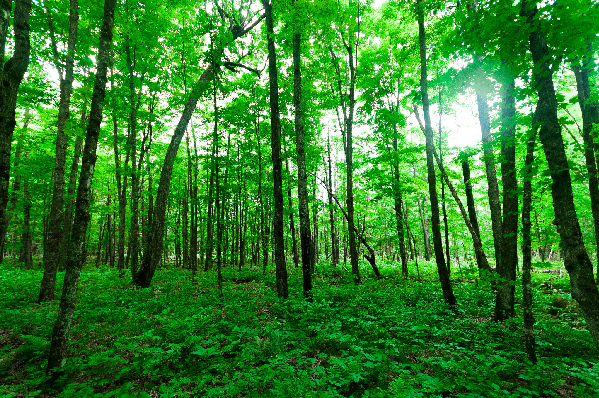 Photo credit: Joshua Mayer from flickr/Creative Commons