IRES Seminar Series
Time: 12:30pm to 1:30pm (every Thursday)
Location: AERL Theatre (room 120), 2202 Main Mall
***************************************************************************
New this year: With humanity's creation of a new geological era marked by dominant human influences on planetary processes, the Anthropocene seems to offer little hope.
And yet, the same ingenuity that enables human domination over the Earth also allows a certain genius in addressing the many rising environmental and sustainability challenges.
Hope in the Anthropocene will showcase such inspirations and solutions in tackling climate change, harnessing energy, feeding humanity, governing states, and meeting our collective water and sanitation needs all while respecting Indigenous peoples and protecting nature and its benefits for people.
A collaboration between Green College and the Institute for Resources, Environment and Sustainability at the University of British
Click on this link to view the September 20 Hope in the Anthropocene event at Green College:
https://www.greencollege.ubc.ca/civicrm/event/info?id=627&reset=1
**************************************************************************
Dying to Drink: Protest and Access to Water in Mothutlung, South Africa
Abstract:
Over the past decade South Africa has been labelled as the protest capital of the world, and many of these protests relate to water and sanitation services. This talk shows how protests are not simply about ongoing problems with service delivery but also highlight a crisis of governance at the local level.  Based on extensive qualitative research about one of the most violent water protests in the country, this talk explores what happened in Mothutlung. It then reflects on the meaning and reasons for protest, what can be achieved, and what sacrifice may be required.
Bio:
Professor Mary Galvin has worked in South Africa over the past two decades as a practitioner, consultant, activist and researcher.  Following the country's democratic transition in 1994 she coordinated an NGO working in rural KwaZulu Natal to organize communities to access development resources.  After completing her PhD in political science at the University of California, Berkeley in 2005, she drew together senior stakeholders from national and local government, the private sector and civil society and facilitated a "dialogue" on what is happening (or not) in water services and exploring system reasons to explain this. Findings from a large scale research project that she coordinated in eight municipalities provided a basis to examine these issues. Over the past years she started an NGO that conducted action research on community-based climate change adaptation and water.  She has also become passionate about what she calls her "shit work": researching ways to provide sanitation to unserved areas in southern Africa.  Her current book project at the University of Johannesburg focuses on water governance issues, taking her to the frontline of community struggles for water and sanitation.  Through her analysis Mary aims to get scholars, activists and practitioners thinking about South Africa's development challenges in a new way that drives social change.
Video of presentation: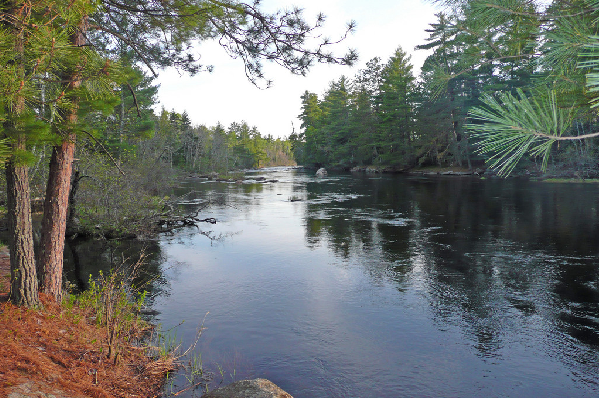 Photo credit: Steven Conry from flickr/ Creative Commons