IRES Seminar Series
Time: 12:30pm to 1:30pm (every Thursday)
Location: AERL Theatre (room 120), 2202 Main Mall
*********************************************************************************
*** VIEW SEMINAR RECORDING (Audio begins at 2:58min)***
Designing Landscapes That Work for People and Nature
Claire Kremen will discuss why conservation in working lands is needed to complement and enhance the effectiveness of protected areas, describe several agricultural case studies where working lands conservation appears successful, and discuss meta-analysis results, barriers to adoption and potential solutions through community engagement.
Claire Kremen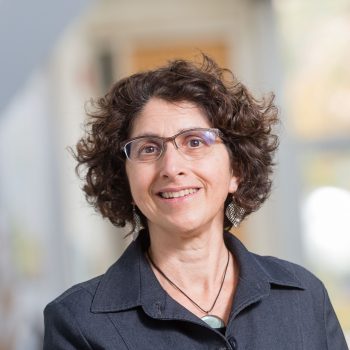 Professor, UBC Institute for Resources, Environment and Sustainability and Zoology
President's Excellence Chair in Biodiversity
Bio:
Claire Kremen is President's Excellence Chair In Biodiversity with a joint appointment in IRES and Zoology at University of British Columbia.  She is an ecologist and applied conservation biologist working on how to reconcile agricultural land use with biodiversity conservation.  Current research questions in her lab include: How do different forms of agricultural land management influence long-term persistence of wildlife populations by promoting or curtailing dispersal movements and population connectivity?  Specifically, can diversified, agroecological farming systems promote species dispersal and survival?  How do different types of farming systems affect ecosystem services, yields, profitability, sustainability and livelihoods?  How do we design sustainable landscapes that promote biodiversity while providing for people?   Before coming to UBC, she held faculty appointments first at Princeton University and then at University of California, Berkeley, where she was also founding Faculty Director for the Center for Diversified Farming Systems and the Berkeley Food Institute.  Prior to those appointments, she worked for over a decade for the Wildlife Conservation Society and the Xerces Society, designing protected area networks and conducting biodiversity research in Madagascar, a biodiversity hotspot.  Her work both then and now strives to develop practical conservation solutions while adding fundamentally to biodiversity science.  She is a member of the Scientific Advisory Board of Conservation International, Field Chief Editor for Frontiers in Sustainable Food Systems, and, since 2014, has been noted as a highly-cited researcher (Thomson-Reuters' "World's Most Influential Minds"/Clarivate Analytics).