---
IRES Seminar Series
Time: 4pm
Location: AERL room 107, 2202 Main Mall
*********************************************************************************
Drought Planning and Adaptation in a More-Than-Human World
Abstract:
Drought is a threat to human communities and natural systems. This talk focuses on drought adaptation strategies that account for multispecies needs in a more-than-human world. A recent National Drought Resilience Partnership (NDRP) pilot project brought together federal and state agencies, non-governmental organizations, and watershed stakeholders to build drought resiliency in the Upper Missouri Headwaters region in southwestern Montana, USA. This talk presents opportunities and challenges for implementing innovative drought adaptation measures, such as beaver mimicry projects as a form of natural water storage, 'shared sacrifice' agreements to leave water instream during times of shortage, and drought plans that account for ecological and human impacts will be highlighted. This research stems from an interdisciplinary Science for Nature and People Partnership (SNAPP) focused on Ecological Drought in collaboration with the Montana National Drought Resilience Partnership (NDRP) pilot project in Montana.
Jamie McEvoy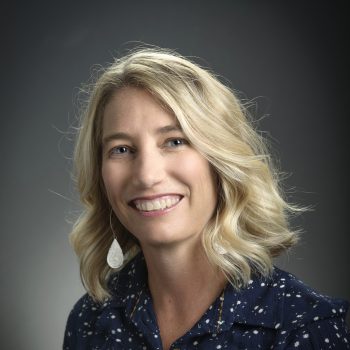 Associate Professor of Geography, Montana State University
Fulbright Fellow, IRES
Bio:
Dr. Jamie McEvoy is an associate professor of Geography at Montana State University. She earned her PhD in geography from the University of Arizona in 2013. She is on sabbatical as Fulbright Fellow at UBC-IRES (fall term) and UNAM, Mexico City (spring term). Her research interests include water governance, climate change vulnerability and adaptation in the water sector, political ecology, science technology studies, and nature-society relations. Recent research has focused on how individuals and communities prepare for droughts and floods; perceptions of water quality associated with oil and gas development in eastern Montana, USA; public participation in water planning along the Yellowstone River; the impacts of desalination as a sociotechnical system in northwestern Mexico; and the feminization of agriculture in southwestern Mexico.