IRES Seminar Series
Time: 12:30pm to 1:30pm (every Thursday)
Location: AERL Theatre (room 120), 2202 Main Mall
***************************************************************************
The Columbia River Treaty:  Is it Sustainable?
Abstract:
The Columbia River Treaty is an international water agreement between the U.S. and Canada governing the use of upper Columbia River water for hydro-power efficiencies and flood control of urban areas.   Signed in 1961 and implemented in 1964, the treaty did not take into consideration the loss of agricultural land, ecological values such as fish and riparian losses, or tribal/First Nations needs.  With the treaty now up for possible renewal, how might the agreement be altered to support the return of a more sustainable and ecologically integrated Columbia River system?   What would a more sustainable system of dams and storage reservoirs look like? What are the cultural challenges that stand in the way of achieving this goal?
Bio: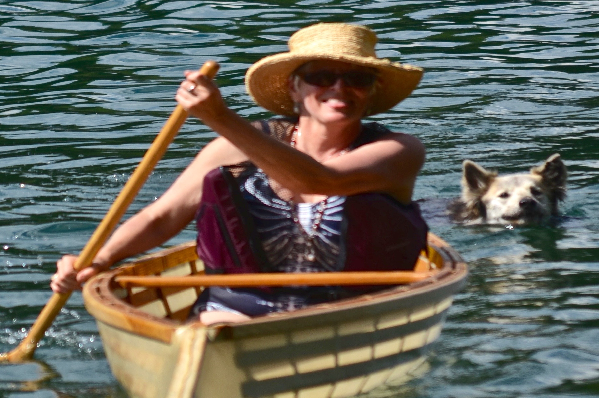 Eileen Delehanty Pearkes lives in Nelson, B.C., where she writes about landscape and human history.  Particularly interested in the indigenous world view, her book A Geography of Memory (2002), about the only "extinct" First Nation in Canada, has opened many eyes to a long lost story and increased understanding of the dramatic changes experienced by the landscape and First People where she lives.  A River Captured: the Columbia River Treaty and Catastrophic Change (2016) is the result of 10 years of research and writing. An American educated at Stanford University (BA, 1983) and the University of B.C. (MA, 1992), she has lived in Canada for three decades.  Her perspective is uniquely bi-national and firmly grounded in place.
Website: edpearkes.com
Book Sale
There will be some copies of A River Captured: the Columbia River Treaty and Catastrophic Change (2016) for sale in the AERL Theatre after Eileen's seminar.  Total cost $21. Payable by cash, credit card or debit.  This book is also available for sale in the UBC Bookstore.
Eileen's second book, The Geography of Memory: Recovering Stories of a Landscape's First People, will also be for sale in the AERL Theatre after the seminar.  Total cost $20. Payable by cash only.