---
IRES Seminar Series
Time: 12:30pm to 1:30pm (every Thursday)
Via Zoom
*********************************************************************************
Relationships of (In)Justice: Strategies for Engaged Scholarship with Climate Justice
Debates about (in)justice are central to efforts to imagine, design or implement climate policy, even when not immediately apparent.  The intensity of these debates, along with the multi-dimensional and multi-scalar complexity of them, raises a number of challenges for those seeking to do engaged scholarship.  In this talk, I will discuss how approaching climate (in)justice through the lens of relationships can be a productive way to orient engaged scholarship in the climate justice context. Using examples from a wide range of climate-justice projects, I will focus on the capacity for relational approaches to: better integrate historically rooted patterns of exploitation into analyses and engagement; reflect and integrate the diversity of issues bearing on and shaping the decision options of various communities; engage with the social-psychological challenges inherent to injustice; and highlight opportunities for solidarity as a guiding concept for engaged scholarship.
Sonja Klinsky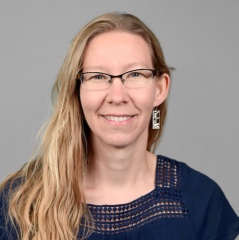 Associate Professor, School of Sustainability, Arizona State University
Bio:
Sonja Klinsky is an Associate Professor at the School of Sustainability at Arizona State University. Her work focuses on the challenges of climate justice at the domestic and international levels.  As an interdisciplinary scholar, this work sits at the intersection of political theories of justice, legal and economic approaches to climate change policy, and public engagement. She has published on climate justice within the international and domestic arenas, including on transitional justice, the utility of feminist scholarship to climate justice, strategies for embedding justice into climate policy design and evaluation at multiple scales, and public engagement with climate justice. Sonja is also an IRES PhD alumna.