---
IRES Seminar Series
Time: 12:30pm to 1:30pm (every Thursday)
Location: AERL Theatre (room 120), 2202 Main Mall
********************************************************************************* 
Gidiku Vapathu (2020)
Gidiku Vapathu is an ethnographic research documentary about the Indigenous Kattunayakan (Nayaka) people of India. In Kattunyakan language, 'Gidiku Vapathu' means 'Going to the forest' (Gidiku – Forest; Vapathu – Going). A term commonly used by the community members to invite their friends and family as they start their daily walk into the forest.
With around 700 ethnic groups, Adivasis (translated in the Sanskrit language as Original Inhabitants) of India forms the world's largest Indigenous population. Kattunayakans are one such Adivasi community living within the sub-tropical forests of Southern India. They belong to a particularly vulnerable group of hunter-foragers of South Asia and speak a Dravidian dialect (a combination of three Dravidian languages – Malayalam, Tamil and Kannada). Characterized by animistic belief systems, deep-rooted relationships with the local forest ecosystem, they believe they are the true 'leaders of the forest.'
Set in Kattunayaka settlements in and around the Wayanad Wildlife Sanctuary in rural Kerala, the documentary is an attempt to understand how these traditional societies perceive and interact with forest and non-human beings. It unfolds through the storylines of a Kattunyakan child, an octogenarian ethnobiologist, and a middle-aged chief. We hear them speak about the joys of living in and with forests interlaced with their anticipations and anxieties.
Gidiku Vapathu also brings forward the 'uncomfortable' conversations on 'what constitutes development and conservation?' by acknowledging how several Indigenous and traditional societies across the world continue to live in fear of getting displaced from their lands. It highlights the different ways in which Indigenous people perceive their local ecosystems, both as their home and as the means to understand lived experiences, memories and future aspirations.
Click here to watch the trailer. 
Helina Jolly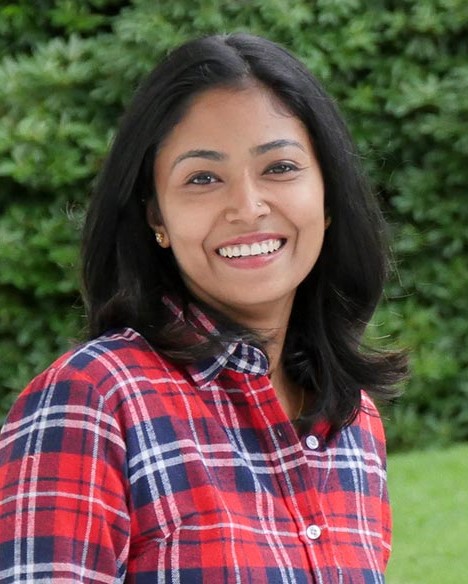 IRES PhD Program
Bio:
Helina Jolly is a PhD candidate at the Institute for Resources Environment and Sustainability working with Dr. Terre Satterfield and Dr. Milind Kandlikar. She is a National Geographic Explorer (2018), UBC Public scholar (2017 and 2018), and Liu scholar (2016). An ecologist and environmental policy analyst by training, she studies the relationship between forest ecosystems and Kattunayakars, a lesser-known hunter-gatherer society of South Asia. Her doctoral research examines the complexities of human and nature connections within the forest landscapes of the Western Ghats in Kerala, India, through the conversations on human-wildlife interactions, food security, forest fire and rights- capabilities. Helina is also the founder of an international web-based project, 'The Everyday Nature' (www.theeverydaynature.com) that focuses on documenting the perception of people towards nature. She also leads the Collective for Gender+ in Research at the UBC that seeks to develop a network to articulate methods and tools to engage gender in research. Before joining UBC, Helina worked in India for six years on various environmental projects in South Asia with the German Development Cooperation (GIZ), Centre for Science and Environment and Clinton Climate Initiative. She is a Commonwealth Scholar and has an MSc in Environmental Policy and Regulation from the London School of Economics and Political Science.