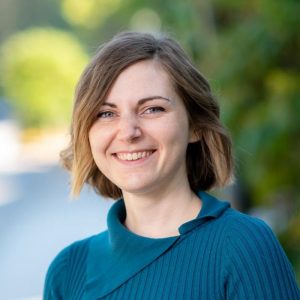 1. Rewilding as a Plural Boundary Object: Implications for Research and Practice 2. Coming Soon! Time: 12:30pm to 1:20pm Location: Beaty Museum Theatre, Allan Yap Theatre (Basement, 2212 Main Mall) Please check in at front desk on main floor before going downstairs. No food or drinks allowed in the Theatre. Click here to register for Zoom […]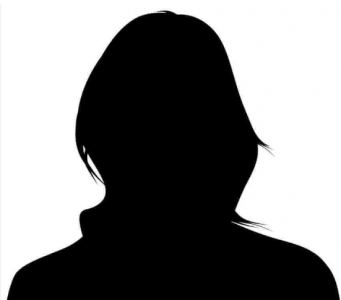 The challenges and prospects of decarbonizing heavy industry Time: 12:30pm to 1:20pm Location: Beaty Museum Allan Yap Theatre (Basement, 2212 Main Mall) Please check in at the Admissions Desk first before going to the Theatre. No food or drinks allowed in the Theatre. Click here to register for Zoom link. Zoom will be terminated if […]
Environmental Change in Cambodia's Social-Ecological Food Systems Location: TBD No food or drinks allowed in the Theatre. Click here to register for Zoom link. Zoom will be terminated if we encounter tech problems 5 to 10 mins into the seminar. Talk summary: Social-ecological systems are changing at an unprecedented rate. As our environments are revamped, […]
Tindall describes recent work: This study examines the perceived influence of different actors in Canada's climate change policy network just prior to the signing of the Paris Agreement. In this research, we consider the problem of addressing climate change from a policy network perspective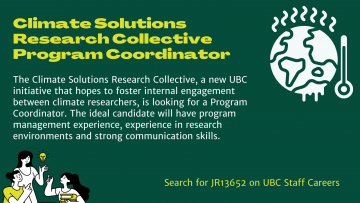 The Climate Solutions Research Collective is looking for a Program Coordinator to manage and administer the Collective, and assist in the development of new research collaborations and funding proposals.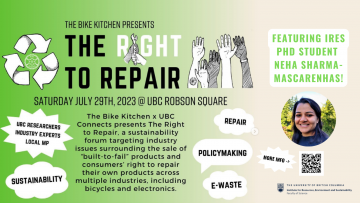 A panel of experts discuss the real-world applications of their research on the challenges facing community repair cafés, local and international policy models for a circular economy, and built-to-fail bicycles & e-bikes, including IRES's PhD student Neha Sharma-Mascarenhas!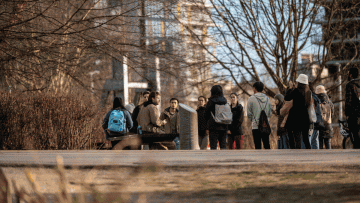 IRES PhD student Evelyn Arriagada Oyarzún will be a featured panelist at The Together | Ensemble at UBC – Advancing the SDGs in BC which focuses on key cross-cutting themes relating to decolonization, climate justice, education, and just transition. Her talk will start at 1:40 pm
Are you interested in contributing your expertise to help change-makers combat the eco-climate crisis? Or to build a platform to enable other experts to do this, easily and enjoyably (but with professional credit)? Help shape #SciOnEarthNet, an initiative of EarthNet and Dr. Kai Chan's project CoSphere.
Learn more and give feedback Tuesday, May 9th at 1pm PST in AERL RM 419 (the Fishbowl) or online via the RSVP link.
Join this workshop series organized by IRES grad student Sarah-Louise Ruder, from May 10 – June 14.