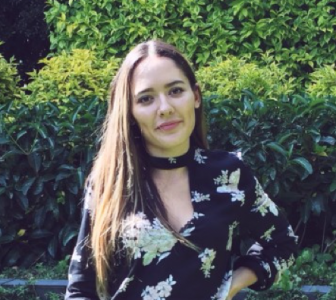 IRES Seminar Series continues with student speaker Diana Bedolla López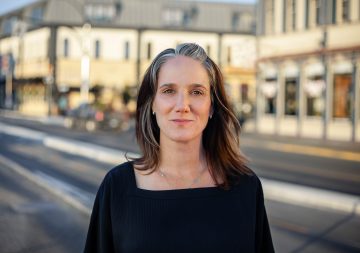 Join us for our first IRES Seminar of the year with Lisa Westerhoff!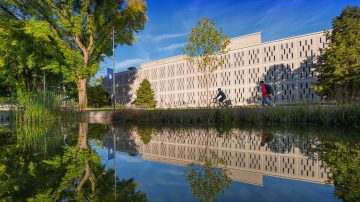 The University Climate Change Coalition (UC3) Vancouver Summit invites you to join for an evening panel discussion asking the question, "How do we use the resources and influence of universities to catalyze partnerships and innovation for accelerated climate action across industry, government and greater society?" The panel will examine this question from several scales, including the campus, regional, and global scale.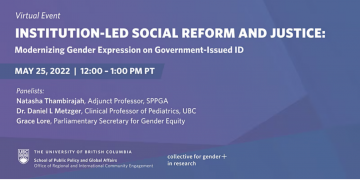 The current policies for gender expression on BC government-issued ID are an example of a decade long effort in behavioural, intellectual and social change management. Join SPPGA Adjunct Professor Natasha Thambirajah, Dr. Daniel L Metzger, and Parliamentary Secretary for Gender Equity Grace Lore for an inside view on the evidence-based, change management, and stakeholder engagement practices used to gradually shift the BC health sector and provincial government towards recognizing the criticality of recognizing rights of people who are transgender or gender non-conforming to express their gender identity with minimal or no state or medical intervention.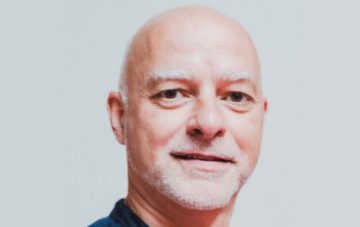 The urgent need to prevent the worst effects of climate change and to preserve a habitable earth is widely recognized. The massive shift to non-fossil forms of energy, so-called renewables, confronts us with (new) pulsations of ecosystems (wind speed, solar radiation, ocean currents) and the need to install infrastructure in a myriad of new environments. This changes our relation to energy and the environment, and raises questions of acceptance in many countries.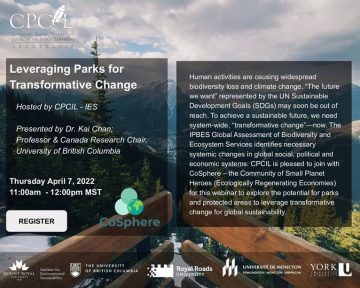 On April 7th, Dr. Kai Chan will speak at a webinar hosted by the Canadian Park Collective about the potential for parks and protected areas to leverage transformative system change for sustainability. The Canadian Parks Collected has partnered with CoSphere, a new platform led by Kai and his group. Learn more about CoSphere here.
CoSphere, a project by Dr. Kai Chan and partners like the David Suzuki Foundation, unites a diverse community and equips them with the tools to effect system change. On March 14th, join CoSphere at www.cosphere.net/why-join-cosphere!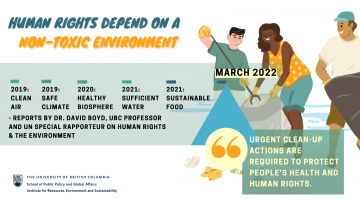 IRES/SPPGA professor and UN Special Rapporteur Dr. David Boyd is set to present his report (https://undocs.org/A/HRC/49/53, 6th in a series shown above) on the right to a nontoxic environment to the UN Human Rights Council on March 10th.
Two students talk about "Decarbonizing Canada's Remote and Off-Grid Communities: Assessing the feasibility of Implementing Energy Storage Technologies to Reduce Fossil Fuel Dependency" and "From Food 'Waste' to Food 'Cycle': biocultural heritage and the sharing of oral histories for secure and sovereign communities."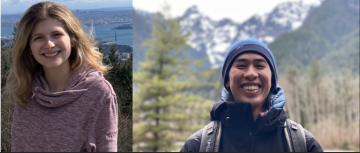 Two Students talk about "Characterizing Diverging Perspectives of Relevance for Chemicals Policy" and "Predicting the Impact of Minerals for a Low-Carbon Energy Transition"