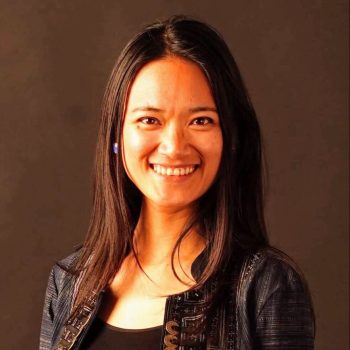 Rapichan Phurisamban
PhD Student, Vanier Scholar, Public Scholar
Contact Details
rapichan.phurisamban@ires.ubc.ca
Research Interests
Biodiversity conservation, Environmental and cultural values, Management of biodiversity, Policy and Decision-making, Political ecology, Resource governance and management, Science-policy interface, Water governance
Bio
Returning to UBC where she received a bachelor's degree in economics, Rapichan finds the Institute for Resources, Environment, and Sustainability (IRES) to be an intellectual home for problem-based, interdisciplinary researchers with deep social and ecological concerns. She started her PhD journey in the fall of 2019, working under the supervision of Dr. Terre Satterfield. Her interdisciplinary research is rooted in community-based fieldwork and it draws on political ecology, cultural geography, development studies, decolonial thinking, and Science and Technology Studies (STS) to critically examine the relationalities of river flows and to re-operationalize environmental flows for biocultural diversity conservation. Through this work, she hopes to contribute to more inclusive, equitable, and bioculturally-conscious river governance and management.
Prior to her journey back to academia, Rapichan was a researcher and water policy analyst at the Pacific Institute. She has worked on topics including water rights and access, cost evaluations of water supply and demand management options, drought impacts on agriculture and salmon fisheries, and water infrastructures and public health. Rapichan holds a master's degree in public policy from the University of California, Berkeley. As part of her policy degree, she worked as a consultant for a regional organization to assess the knowledge and capacity gaps in climate change adaptation in the Sacramento region's water utility sector. She also holds a specialized master's degree in human geography from the University of Zurich, where she studied the use of local ecological knowledge (LEK) and downstream communities' response to impacts from large-scale Mekong River development.
Rapichan enjoys hiking, rock climbing, sketching, and trying out new vegan recipes.