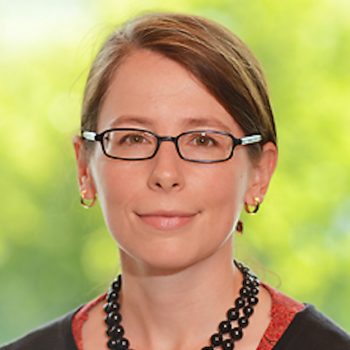 Kristen Hopewell
Associate Professor, School of Public Policy and Global Affairs
Bio
Kristen Hopewell is Canada Research Chair in Global Policy in the School of Public Policy and Global Affairs at the University of British Columbia. Her research specializes in international trade, global governance, industrial policy, environment and development, with a focus on emerging powers.
She is a Wilson China Fellow at the Wilson Center in Washington, DC.
Dr. Hopewell is the author of Clash of Powers: US-China Rivalry in Global Trade Governance (Cambridge University Press, 2020) and Breaking the WTO: How Emerging Powers Disrupted the Neoliberal Project (Stanford University Press, 2016).
Her academic research has appeared in journals such as Review of International Political Economy, Regulation & Governance, International Affairs, Global Environmental Politics and New Political Economy.
Her policy writings have appeared in Foreign Affairs, The Washington Post, South China Morning Post, The Globe and Mail and Global Policy, and her analysis has featured in venues such as the BBC, CNN, CGTN, Bloomberg, Reuters, Agence France-Presse, The Chicago Tribune, East Asia Forum, The Indian Express, Latin America Advisor and Foreign Policy.
Dr. Hopewell's research has been supported by a Fulbright Fellowship, a UK Economic and Social Research Council (ESRC) Future Research Leaders Grant, the UK Global Research Challenges Fund, US National Science Foundation (NSF), German Academic Exchange Service (DAAD), Swiss National Science Foundation (SNF), Chinese Academy of Social Sciences (CASS), and Social Science and Humanities Research Council of Canada (SSHRC).