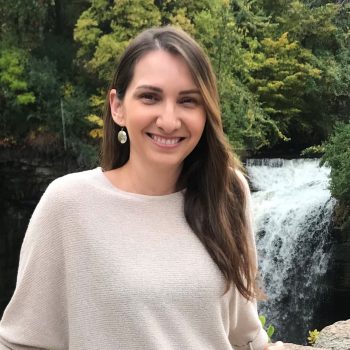 Jessica Koski
PhD Student | Aboriginal Graduate Fellow
Research Interests
Collaborative Governance, Comparative Research Method, First Nations and Resource Management, Participatory action research, Policy and Decision-making, Political ecology, Resource governance and management, Social ecological systems, Water governance
Bio
Jessica Koski is a Ph.D. student at the Institute for Resources, Environment and Sustainability (UBC), supervised by Professors Terre Satterfield and David R. Boyd and additionally mentored by Professor Sheryl Lightfoot (First Nations and Indigenous Studies and Department of Political Science). Jessica is Anishinaabe-Ojibwe and an enrolled member of the Keweenaw Bay Indian Community located on the south shore of Lake Superior.
Her research interests include environmental justice, political ecology, globalization and Indigenous peoples, anthropology of extractive industries, environmental ethics and governance, Indigenous knowledge systems, and Indigenous research methodologies. Her Ph.D. thesis will focus on the challenges and opportunities for implementing the United Nations Declaration on the Rights of Indigenous Peoples in the United States and Canada in the context of resource struggles. Weaving Indigenous methodologies into her research, she wants to understand, support, and empower transformative possibilities for upholding internationally recognized Indigenous rights in pursuit of environmental justice for Indigenous peoples and ecological sustainability more broadly. Her Ph.D. program is supported by UBC's Aboriginal Graduate Fellowship.
Jessica has a Master's Degree in Environmental Management from the Yale School of the Environment focused in Social Ecology and Environmental Policy. Before joining IRES, Jessica served as a Branch Chief, Program Manager and Regional Biologist with the U.S. Department of the Interior Bureau of Indian Affairs (BIA) Midwest Region. Prior to that, she worked for her Tribal community to address environmental and cultural concerns associated with mining in the Lake Superior basin. Between 2011-2014, she served on the U.S. National Environmental Justice Advisory Council's Indigenous Peoples Work Group to develop recommendations for fostering environmental justice for Tribes and Indigenous peoples, and on the Steering Committee of the Western Mining Action Network to support communities affected by mining across North America. Her background includes intergovernmental collaboration for ecological restoration in the Laurentian Great Lakes; leadership for collaborative and transboundary Traditional Ecological Knowledge guidance initiatives; program development and leadership including the establishment of a Great Lakes Restoration Initiative Distinct Tribal Program exceeding $15M in partnership between the BIA and U.S. Environmental Protection Agency; and local to international advocacy work to increase awareness of industrial mining impacts on Indigenous lands and territories.