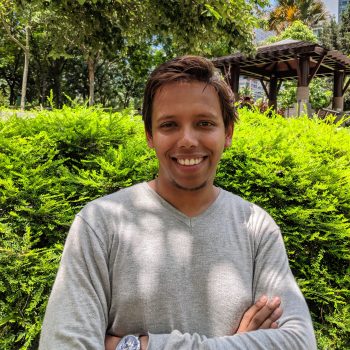 Imranul Laskar
PhD Student, NSERC Alexander Graham Bell Doctoral Scholar, Mitacs Accelerate Fellow, UBC Four Year Fellowship Recipient
Contact Details
Research Interests
Adaptation, Climate change, Energy, Energy policy, Environment, Improved air quality and clean energy, Policy and Decision-making, Sustainability, Technology
Bio
Imranul Laskar is a PhD student in the Institute for Resources, Environment and Sustainability at the University of British Columbia. His research focuses on global shipping emissions, and investigating the air quality, health and climate impacts, and air pollution exposure injustice of shipping for future climate change and air quality policy decision making. His works includes conducting policy analysis to mitigate in-use methane emissions (methane slip) from the use of natural gas as a marine fuel.
Imranul was previously affiliated with the University of Alberta where he completed an MSc in Environmental Engineering and held several research and leadership positions in adsorption-based air pollution control modeling and exposure assessment, waste management, and sustainability. With a background in chemical engineering, he has also worked with municipalities, environmental consulting, and petrochemical industries on air quality analysis, environmental site assessments, wastewater treatment, and zero liquid discharge systems.
Follow Imranul on Researchgate, Google Scholar, LinkedIn.
Featured Publications
Laskar, I.I., Hashisho, Z. (2020) Insights into modeling adsorption equilibria of single and multicomponent systems of organic and water vapors. Separation and Purification Technology. 241: 116681.
Laskar, I.I., Hashisho, Z., Phillips, J.H., Anderson, J.E., Nichols, M. (2019) Competitive adsorption equilibrium modeling of volatile organic compound (VOC) and water vapor onto activated carbon. Separation and Purification Technology. 212: 632-640.
Laskar, I.I., Hashisho, Z., Phillips, J.H., Anderson, J.E., Nichols, M. (2019) Modeling the effect of relative humidity on adsorption dynamics of volatile organic compound onto activated carbon. Environmental Science & Technology. 53(5): 2647-2659.
Laskar, I.I. (2017) Literature review and quantitative analysis of community impacts on local air quality. City of Edmonton.