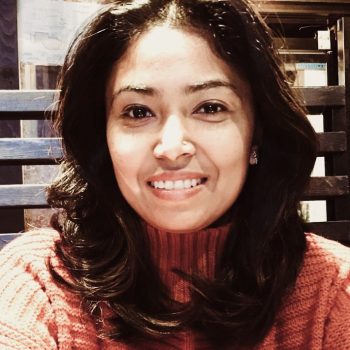 Bio
Helina obtained her PhD from the Institute for Resources Environment and Sustainability under the supervision of Terre Satterfield and Milind Kandlikar. She is currently a Research Associate at the Interdisciplinary Biodiversity Solutions. Her doctoral work 'Reimagining Conservation Landscapes: Adivasi Characterizations of the Human Dimensions of Southern Indian Forests' investigates how India's forest and wildlife management outlook represents Indigenous people's understanding of nature. She worked with a hunter-forager Adivasi (Indigenous) community in Southern India. She found that their values and views of the forest landscapes, wild animals, forest fire, and forest food contrast significantly with the understandings that underpin India's protected areas and wildlife policies.
Helina also produced an ethnographic documentary titled Gidiku Vapathu (2020) on Kattunayaka People to understand how these traditional societies perceive and interact with forests. She also leads the Collective for Gender+ in Research at the UBC, which seeks to develop a network to articulate methods and tools to engage gender in research.
Helina has nearly ten years of work experience in natural resource management, focusing on projects in South Asia with the German Development Cooperation (GIZ), Centre for Science and Environment and Clinton Climate Initiative. She is a Commonwealth Scholar and has an MSc in Environmental Policy and Regulation from the London School of Economics and Political Science. She can be reached at helina[dot]jolly[at]ubc[dot]ca and www.helinajolly.com.