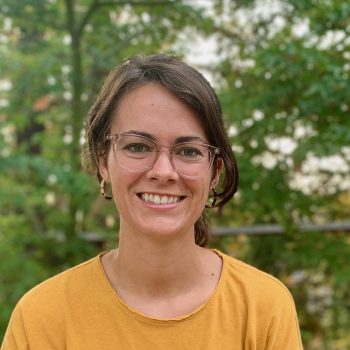 Emily Edwards
PhD Student, Four Year Doctoral Fellow, Seminar Series Coordinator, 2022-2023
Contact Details
Research Interests
Behavioral change, Cities, Infrastructure systems, Resource governance and management, Sustainability, Urban Sustainbility, Water governance, Water security
Bio
Emily Edwards is a PhD student at the Institute for Resources, Environment and Sustainability supervised by Professor Leila Harris. As a member of the EDGES Research Collaborative, Emily plans to study the effects of household rainwater harvesting on practitioner's water use, sense of environmental citizenship, and associated positive spillover effects.
Emily holds a MSc degree in Hydrologic Sciences from the University of California, Davis, and a BSc degree in Earth Science from the University of California, Santa Cruz. Her Master's thesis at UC Davis focused on assessing the risks to groundwater quality posed by using urban stormwater runoff to recharge groundwater in California's Central Valley. Prior to arriving at UBC, Emily worked as a groundwater remediation hydrogeologist cleaning up a Superfund contamination site at one of the United States National Laboratories in California.
In her free time, Emily enjoys being outdoors (hiking, climbing, and playing soccer), reading novels, and hanging out with her two dogs.
Featured Publications
Edwards, E.C., Nelson, C., Harter, T., Bowles, C., Li, X., Lock, B., Fogg, G.E., & Washburn, B.S. (2022). Potential effects on groundwater quality associated with infiltrating stormwater through dry wells for aquifer recharge. J Contam Hydrol, 246. doi:10.1016/j.jconhyd.2022.103964
Edwards, E. C., Harter, T., Fogg, G. E., Washburn, B., & Hamad, H. (2016). Assessing the effectiveness of drywells as tools for stormwater management and aquifer recharge and their groundwater contamination potential. Journal of Hydrology, 539, 539-553. doi:10.1016/j.jhydrol.2016.05.059