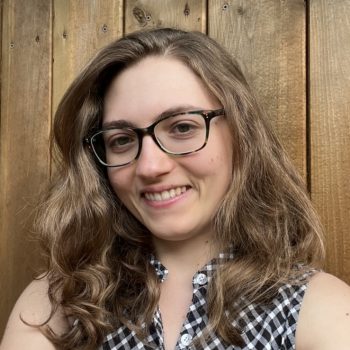 Charly Lynn Phillips
MA with Daniel Steel
Scientific Evaluator at the Public Health Agency of Canada's Public Health Risk Sciences Division
IRES Student Society Trip Coordinator, 2023-24
Research Bio
Charly is an MA student at the Institute for Resources, Environment and Sustainability (IRES) and is supervised by Dr. Daniel Steel. Her research interests are broadly centred on the role of values in policy-relevant debates surrounding sustainable agriculture, especially those regarding meat consumption and animal agriculture.
Prior to beginning her studies at IRES, she worked as a Scientific Evaluator at the Public Health Agency of Canada's Public Health Risk Sciences Division for two years. There, she was part of a knowledge synthesis and mathematical modelling research team focused on addressing antimicrobial resistance in animal agri-food systems. She holds an undergraduate degree in Biomedical Engineering from the University of Waterloo and has previously worked in research groups at The Hospital for Sick Children (Toronto, ON) in various areas of computational biology.
In her free time, Charly plays violin and piano and loves discovering, dissecting, and discussing new music. She is passionate about knowledge translation and community-engaged research as components of climate activism. In her research, work, activism, and daily life, she takes responsibility for ongoing self-education and action regarding decolonization and equity.
IRES Student Society Bio
My name is Charly and I love music, cooking, and being outside! Along with Tatiana, I'm one of the Trip Coordinators for the IRES Student Society. The focus of our role is planning two trips (one in fall, one in spring) so that we can explore the province together, make memories, and bond outside of an academic context. Our top priority is making these trips inclusive, accessible, and fun for everyone and we are always open to suggestions, so please reach out if you have any questions or concerns!