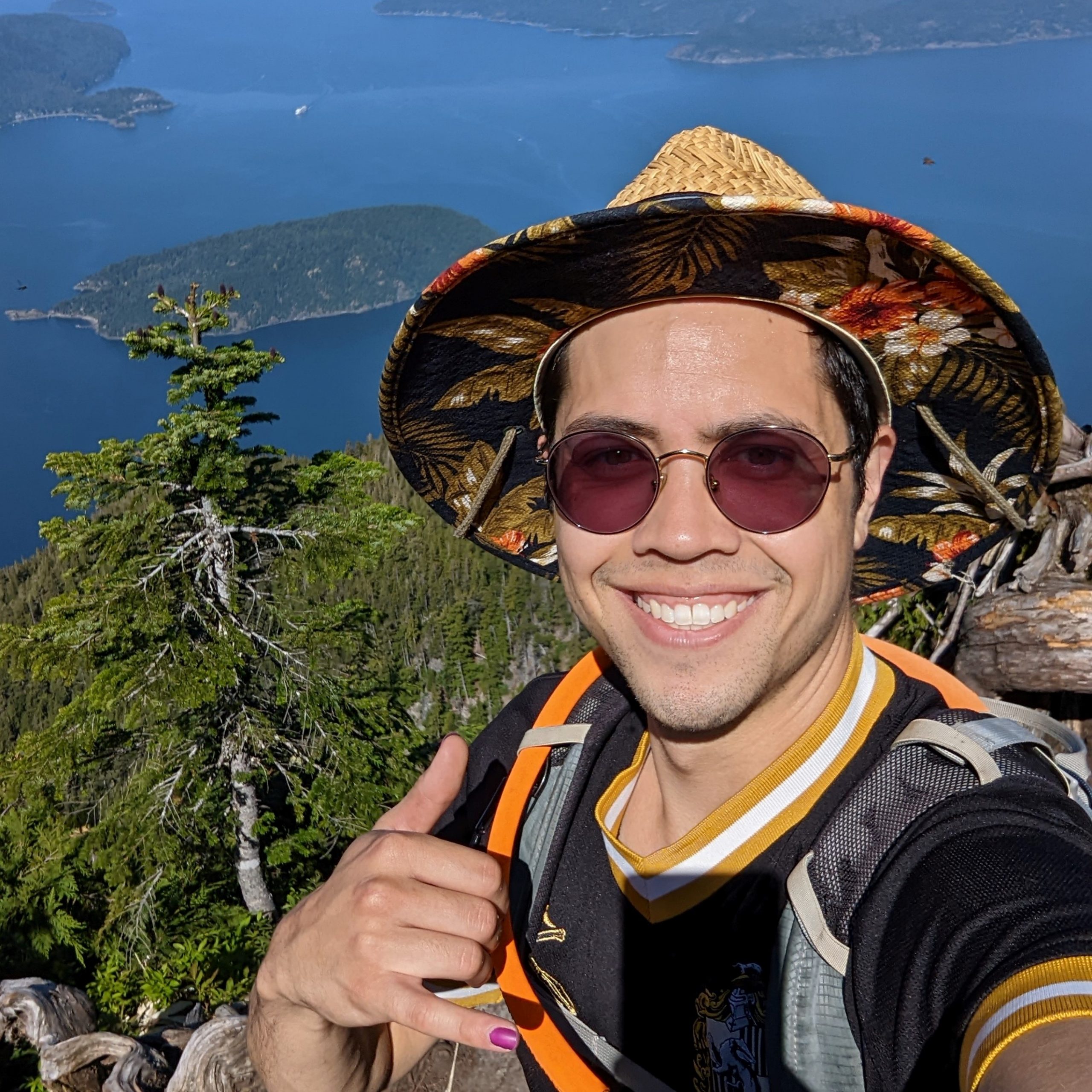 Aaron Aguirre
MSc Student
IRES Student Society Social Coordinator, 2023-2024
Contact Details
aguirr14[at]gmail[dot]com
Research Bio
Aaron is an MSc student in the CHANS and M2L2 Labs interested in understanding how urban land-use impacts bat abundance and diversity across Metro Vancouver. They have several years of experience working hands-on with wildlife throughout the United States including research projects aimed at the study and conservation of the world's only flying mammals. For their research, Aaron will be investigating where bats are abundant across the Metro Vancouver region as well as how they are using landscape features across urban gradients. It is their hope that this research will be able to inform bat conservation with regards to land development in addition to providing crucial insights on the movement, behavior, and habitat selection of bats as the inevitable spread of white-nose syndrome continues.

IRES Student Society Bio
I am a second year Master's student studying the effects of urbanization on bats. I am very excited to help facilitate fun activities where students can build friendships and relieve some of the stresses of academia. Feel free to reach out to me about any of the upcoming social events!