Archives by date
You are browsing the site archives by date.
Dec 20, 2018 UBC CSFS Research Manager Position Working in a dynamic and high-energy environment, the CSFS Research Manager will assist and support the Centre for Sustainable Food Systems/UBC Farm Academic Director, in collaboration with the CSFS/ UBC Farm Operations Director, with duties and responsibilities associated with facilitating academic research projects and activities at the […]
Dec 20, 2018 University of British Columbia Faculty Position in Global Urbanism/Urbanization in Geography The Department of Geography at The University of British Columbia (UBC), Vancouver campus invites applications for a tenure-track position at the rank of Assistant Professor in Human Geography. The Department seeks a dynamic scholar with broad intellectual interests in global urbanism/urbanization, […]
Dec 20, 2018 Foundations of Pedagogy 1 (Jan 8 – Mar 5), registration open | community.grad.ubc.ca/forum/5495 Google AI Impact Challenge, apply by Jan 22 | community.grad.ubc.ca/forum/5487 Essay Competition to attend St. Gallen Symposium in Switzerland, apply by Feb 1 | community.grad.ubc.ca/forum/5497
Dec 20, 2018 The Warner College of Natural Resources at Colorado State University has a new position available for a TT Assistant or Associate professor focusing on Diversity and Inclusion in Natural Resources. This position is one of three new positions within the College that will advance its strategic goals to promote an inclusive College culture, to advance […]
Dec 20, 2018 Partnerships that generate climate solutions: Co-designed, co-developed, co-delivered research  The Pacific Institute for Climate Solutions (PICS) recently announced a call for proposals under its new Theme Partnership Program. PICS welcomes proposals for its new $1M Program, which will connect top researchers with policy and industry leaders to develop climate change solutions. Partnerships between the academic community and climate solution decision-makers in […]
This event has now been cancelled. Oct 18, 2018 The Fraser Watershed Restoration Conference 2019 is a 2-day event aimed at bringing together, Indigenous leaders, industry experts, government representatives, academics, community officials and conservationists from British Columbia and across North America, who are interested in advancing watershed restoration and reconciliation through out the watershed. The […]
RES Master's student Zachary Sherker finds evidence great blue herons in Stanley Park are feasting on young salmon. He discusses his research with The Province.
December 13, 2018 The Advisory Committee for the UBC Clean Energy Research Centre (CERC) Director Search invites nominations and applications for the position of Director, Clean Energy Research Centre.   A copy of the advertisement is attached. The position is open to internal candidates who currently hold a Professor or Associate Professor appointment at the UBC […]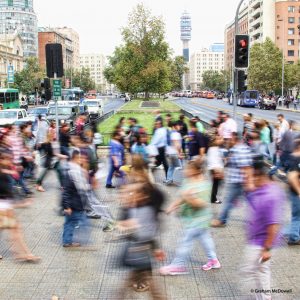 IRES current students and alumni team up in a new publication which highlights questions of justice, equity and ethics in transformations research.
Dec 11, 2018 Trudeau Foundation Doctoral Scholarships Value: $40,000 stipend plus $20,000 travel allowance per year, for up to 3 years UBC applicant deadline: 11:59pm (Vancouver time) on Friday, January 18, 2019 Up to 20 Trudeau Scholarships are awarded each year to support doctoral students pursuing research related to one of its four founding themes: Human […]