Archives by date
You are browsing the site archives by date.
Dec 10, 2018 The Elizabeth Henry Scholarship is a yearly award of $2,000 to a graduate student or students whose proposed research is based in British Columbia. The next call for scholarship applications will open January 20 and close May 10, 2019. Please check back for details. Eligibility Requirements These are requirements for the Award: […]
Dec 10, 2018 MSFHR Research Trainee Program The Michael Smith Foundation for Health Research (MSFHR) Research Trainee Program is designed to attract, recognize, and support outstanding researchers who have completed a PhD, or are a health professional eligible for a fellowship (or equivalent) program, by providing funding that helps protect time for health research activities. […]
Dec 10, 2018 Creating and Sharing Value with Communities in the Early Mine Life-Cycle Thursday December 13, 2018 12:00 PM – 01:30 PM MULTIPURPOSE ROOM, LIU INSITUTE FOR GLOBAL STUDIES Please join us on December 13 from 12:00PM – 1:30PM for a discussion with UBC researchers and Jon Lyons, vice president regulatory affairs and strategy, […]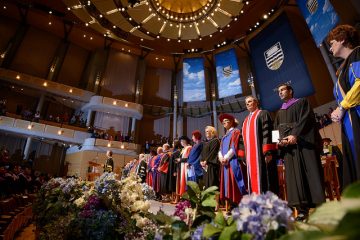 Congratulations to our RES & RMES November Graduates! We wish you all the best in your future endeavors and can't wait to see what amazing things you'll go on to do. Click to see full list of students.
Dec 7, 2018 Funded graduate student positions available in West Virginia University Geography Program (2019-20) The Geography Program at West Virginia University is currently recruiting M.A. and Ph.D. students for 2019-20 academic year, with competitive funding packages available through Research and Teaching Assistantships.  WVU Geography offers both Master's and Doctoral degrees and a rigorous certificate program in […]
Dec 7, 2018 Call for Applications – UBC Sustainability Scholars Program (paid internship starting in January) The UBC Sustainability Scholars Program is offering UBC graduate students the opportunity to work on a funded sustainability-related research project starting January 7, 2019. Current full-time UBC graduate students from all academic disciplines are eligible to apply. Applications will […]
Dec 7, 2018 If you are attending a conference and want to engage with local students register with Conference2Classroom at https://www.conference2classroom.ca/register.html Conference2Classroom is committed to science communication, community outreach and future building by facilitating bringing individuals attending conferences to classrooms in the host city across Canada. Classrooms will benefit from learning about your work and […]
Dec 7, 2018 Green Economics: A Two-Day Training Intensive in Vancouver for Non Economists February 20-21, 2019 Position yourself and your organization to be an agent of change. Join other professionals in this small-scale interactive course. Learn about 5Rs for re-orienting the economy for a greener 21st Century. When: February 20 and 21, 2019 10 AM […]
Dec 7, 2018 Australia Postdoctoral Research Fellow in Mathematics and Physics PRIORITY! University of Queensland Postdoc RF in Theoretical Particle Physics University of Melbourne, School of Physics Astro-3D Lecturer / Senior Lecturer Astrophysics University of Melbourne, School of Physics Postdoctoral Fellow at Research School of Astronomy and Astrophysics Australian National University, Research School of Astronomy […]
Dec 7, 2018 Pacific Institute for Climate Solutions (PICS) Theme Partnership, which will award up to $1 million over four years to a project, targets robust research projects that develop end-user focused new climate mitigation and adaptation solutions. Theme Partnership generates partnerships and lasting climate solutions in BC and beyond. Partnerships between the academic community […]