Archives by date
You are browsing the site archives by date.
August 31, 2016 BC Council for International Cooperation (BCCIC) is currently seeking applicants for the following positions: Volunteer Public Engagement Assistant — Deadline to apply is September 14. Volunteer Communications Program Assistant — Deadline to apply is September 14.
August 31, 2016 The UBC SEEDS Sustainability Program, in collaboration with partners from across campus, is looking for graduate students to take on campus sustainability projects. A full list of project opportunities is available here. If you want to sign up to the recruitment list to be notified of future opportunities, you can sign up […]
August 31, 2016 ————————————– Department of Biological Sciences at the University of Alberta Competition No.  –        A106129981 Closing Date  –              Nov 10, 2016 We invite applications for a tenure-track position at the Assistant or Associate Professor level in Fish Conservation Biology. We are interested in applications from excellent candidates who study any aspect of fish […]
August 31, 2016 Overview: Integral Group's Vancouver office is seeking a Junior Sustainability Analyst. The applicant will have a university degree or college/technology diploma in the field of urban planning, urban design, building design, architecture, or similar. The ideal candidate will be familiar with sustainability and energy issues as they apply to the urban and/or built […]
A special IRES Seminar. Photo credit: Matthew Smith from flickr/Creative Commons
Photo credit: Robbie Sproule from flickr/Creative Commons.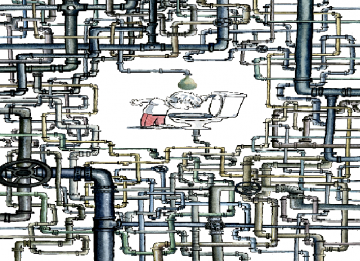 IRES faculty member Gunilla Öberg presenting on October 13. Photo Credit: Gunilla Öberg/Artist Dino Pai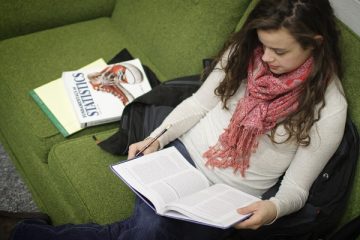 This two and a half-hour workshop introduces feedback strategies that focus on using educator time effectively and encouraging students to both use feedback and take responsibility for the quality of their science writing. Photo credit: Aaron Osborne from flickr/Creative Commons
Environmental defenders are murdered every month in Latin America. What can you do to help?
Recent studies indicate that the composition of fish communities is changing in the Arctic due to climate warming. It is less clear if the functional composition of these communities is also changing, and how that could affect ecosystem functioning. Photo credit: Peter Pearson from flickr/Creative Commons