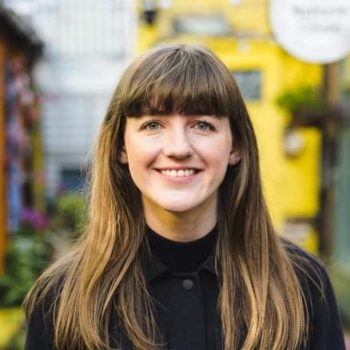 Bio
Rona is an MA student in the Institute of Resources, Environment and Sustainability and is supervised by Dr Leila Harris. Her research interests include the relationship between gender injustice and climate injustice and the significance of the gender-environment nexus in national and regional policymaking. During her MA, she will be exploring the extent to which gender differences are considered in the design and implementation of active travel policy.
Rona completed her Bachelor's degree in History and Politics at the University of Glasgow in Scotland, with an exchange year spent at Sciences Po in Paris. Rona has worked in active travel, running behaviour change initiatives and seeking opportunities to improve local infrastructure in order to encourage the surrounding community to drive single occupancy cars less and cycle and walk more. She has also worked in politics for a Scottish Green Party politician, assisting with casework, parliamentary work, local social and environmental campaigns, and election campaigns.
Rona enjoys anything that involves being outdoors (hiking, camping, cycling) and she also loves music and is learning Spanish.