IRES Seminar Series
Time: 12:30pm to 1:30pm (every Thursday)
Location: AERL Theatre (room 120), 2202 Main Mall
Speakers: RES MSc student Jeff Scott and RES PhD Candidate Jonathan Taggart
_______________________________________________________________________________________
Identifying stakeholder values in British Columbia herring fisheries
Abstract:

Science serves as the dominant means of acquiring knowledge by contemporary fisheries managers, helping us describe how things are in the fishery and what we can do. Science cannot, however, say anything about how things should be or what we should do. Too often, however, this distinction is blurred: scientists, policy makers and stakeholders casually conflate the descriptive power of science with normative, value-laden prescriptions. This fuzziness can lead to impasse in debates over resource management, where it becomes difficult to distinguish whether the controversy at hand is about descriptive issues, normative ones, or both. Such a case is the conflict over Pacific herring (Clupea pallasii) fisheries in BC. The science used to justify fishery openings is hotly contested by First Nations, Fisheries and Oceans Canada (DFO), and the fishing industry, yet the disagreement involves the values and preferences of stakeholders as well as their competing theories of herring stock dynamics. In this seminar I present an overview of the conflict and offer insights into descriptive and normative issues of herring management in BC, gleaned from preliminary results of novel values-based research conducted in Haida Gwaii and southern BC.
Bio:
Jeff is a Masters student in the Institute for the Oceans and Fisheries, studying under Dr. Mimi Lam and Dr. Tony Pitcher. His research centers on the stakeholders in BC herring fisheries, investigating their values and preferences for management. He is interested in bringing greater philosophic rigor to fisheries science and management, so that value-laden assumptions are made more explicit and weighty decisions more legitimate, primarily through greater stakeholder input in management processes. He is heavily influenced by his six years (>500 sea days) as a fishery observer in the US, and currently works part-time at a local community-supported fishery, Skipper Otto's CSF. Jeff graduated with dual degrees in Biology and Plan II Honors from the University of Texas at Austin, and sorely misses Mexican food.
_____________________________________________________________________________________________________
Maps and Trees: Counter-mapping Keyoh with Nak'azdli Whut'en
Abstract:

Land-use change continues to have profound impacts on indigenous peoples across the globe, particularly those whose worlds have been shaped by a history of intimate knowledge of the land, on which their physical and cultural survival depends. Strategies to avoid and mitigate harmful impacts of resource development must navigate the diverse and dynamic 'nature' of human cultures and the many meanings and uses they inscribe on and derive from the land. In Canada, ongoing legal precedents and modern treaty settlements are obliging development proponents to engage with First Nations early and deeply in the regulatory process, seemingly bringing Indigenous values to the fore in environmental decision making. However, local views and values are still often glossed over, highlighting the seeming incommensurability of First Nations worldviews – particularly kincentric understandings of human-nature relationships – with the economic logics that drive environmental decision making Despite this, the legal call for recognition of diverse expressions of cultural value creates new space for the understanding of how land-based communities remember, experience, and envision the future of their traditional landscapes. This talk outlines a participatory mapping project with Nak'azdli Whut'en in north-central British Columbia that aims to explore and exploit this 'new space'.
Bio:
Jonathan is a PhD Candidate at the Institute for Resources, Environment and Sustainability, studying under the guidance of Drs. Terre Satterfield, Kai Chan, and Nancy Turner. His current research focuses on how indigenous narratives of the importance of landscapes might inform and challenge current frameworks for land use planning and conservation, particularly in the context of Aboriginal rights and title in British Columbia.
Jonathan is a UBC Public Scholar and SSHRC Doctoral Scholarship holder. He is co-curator of the Lobby Gallery at the Liu Institute for Global Issues and has worked as a contract researcher for the Canadian Centre for Policy Alternatives and the indigenous land use consultancy Land Forest People. He has taught visual research methods at Royal Roads University's School of Communication and Culture and Emily Carr University of Art and Design. He is also the director of the feature-length, Canada-wide documentary film "Life Off Grid".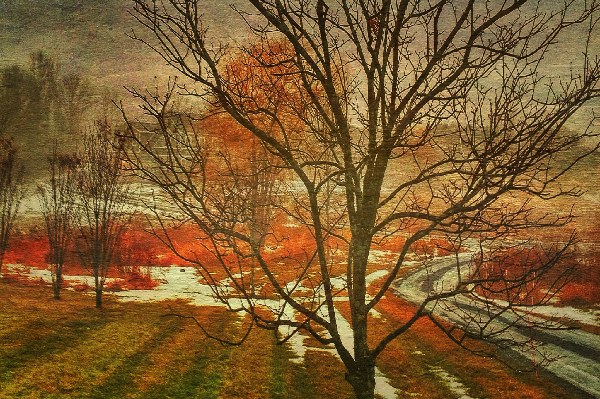 Photo credit: Trevor Wilson from flickr/Creative Commons.