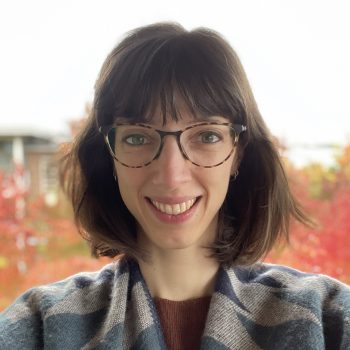 Joséphine Gantois
Incoming IRES faculty, July 2023
Contact Details
Bio
Joséphine Gantois is a Postdoctoral Fellow in IRES, working under the supervision of Claire Kremen in the Working to Restore Connectivity and Sustainability (WoRCS) research group. She is an interdisciplinary researcher, who studies the ecological relevance and economic feasibility of different farming strategies, in order to understand how to feed the world while minimizing our environmental footprint.
She pursued her PhD at the University of Columbia in the Sustainable Development program. There, she used her combined training in environmental economics and ecology, to study plant physiology, phenology, and ecology processes, which matter for sustainable development: tree growth response to high temperatures, annual fluctuations in the timing of plant flowering, and the ecological benefits of crop diversity. She also explored methodological questions at the intersection of remote sensing, machine learning and causal inference. In particular, she worked on monitoring flower phenology from space, on modeling plant-pollinator interactions under a changing climate, and on reconstructing past temperature extremes using tree ring data.
Prior to her PhD, she graduated from the Ecole Polytechnique with a multidisciplinary bachelor in Science and Engineering, and a masters in Economics and Public Policy, as well as from the London School of Economics, with an MPA in International Development. She has worked with the Social Protection Unit and Human Development Network of the World Bank, and with development and trade economists at the Columbia Business School.