December 20, 2021
The Liu Scholars program was first established in 2009 and seeks to bring together exceptional students who are interested in using their research and disciplinary expertise to work on public policy and global issues. Apply by January 15, 2022.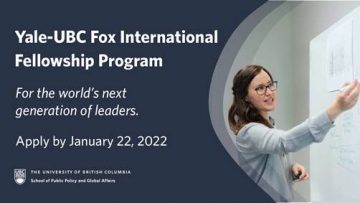 December 20, 2021
The Liu Institute for Global Issues at the UBC School of Public Policy and Global Affairs invites applications from UBC graduate students for the 2022 Yale-UBC Fox International Fellowship Program. Apply by January 22, 2022.
December 16, 2021
A critical barrier for the advancement of women in scientific careers is the lack of affordable child care. To address this issue the Srivastava UBC Science Child-care Stipend was established to help alleviate the child-care costs for women postdoctoral fellows and graduate students in the Faculty of Science at UBC Vancouver.
December 14, 2021
This opportunity offers
funding for 2 years and admission into the Geography graduate program at the University of
Victoria, with coursework and supported fieldwork focused on Community Mapping with partner First Nations in BC to support wild salmon stewardship. This opportunity provides employment income to support tuition and living expenses. Apply by December 31, 2021.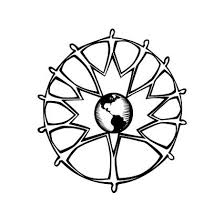 December 14, 2021
The Environmental Studies Association of Canada (ESAC.ca) is pleased to invite you to participate virtually in the 2022 Annual Conference as part of the 2022 Congress of the Humanities and Social Sciences.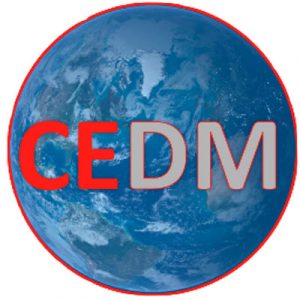 December 9, 2021
Join doctoral students from across North America to share your work on climate and energy decision making!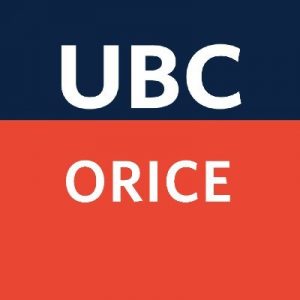 December 9, 2021
UBC ORICE has two student research projects taking place next term. Apply by January 9, 2022.
December 6, 2021
The Queen's Policy Review (QPR) invites your institution to contribute, as we seek paper submissions from global institutions in either English or French for publication in the Spring 2022 (Volume 13) edition. The QPR is a graduate-level scholarly publication edited and reviewed by students and faculty at the Queen's School of Policy Studies. Although most of our submissions come from students pursuing a policy degree, we encourage anyone who has written a policy-focused paper to consider submitting it for publication.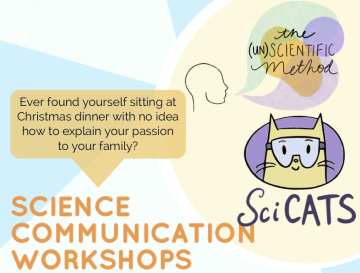 December 3, 2021
Part 1 of the SciCats workshop series is designed to train graduate students and postdocs to speak about their research to non-scientific audiences (aka the people who vote and fund your research). The workshop will cover three themes: science storytelling, understanding your audience, and public speaking basics.
PAN 548M: Urban Planning & Policy in the Global South. This graduate seminar course undertakes a detailed examination of urban planning and policy in the Global South.