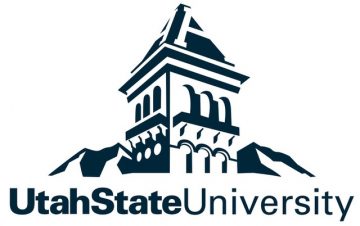 June 16 2018 Postdoctoral Research Associate in Social Science of Water Resources   Researchers at Utah State University seek applications for a two-year postdoctoral research position associated with projects focusing on water reuse and irrigation in Utah. The Postdoctoral Associate will work with Dr. Courtney Flint and Dr. Niel Allen on projects related to water […]
June 15 2018 Senior Policy Analyst posting for AFN Housing and Infrastructure Sector: http://www.afn.ca/job/senior-policy-analyst-housing-water/ Deadline: June 29th 12pm EDT Policy Analyst posting for AFN Housing and Infrastructure Sector: http://www.afn.ca/job/policy-analyst-housing-infrastructure/ Deadline: Open until filled, apply ASAP
June 8 2018 Message from GreenPAC: I'm writing today from GreenPAC, a non-partisan organization dedicated to promoting environmental leadership, to share an exciting opportunity that might be of interest to IRES students at UBC. We're launching the GreenPAC Parliamentary Internship in Ottawa for young people ages 18-30 who are passionate about politics and the environment. We will […]
June 8 2018 The Department of Geography and the Environmental Science Program are seeking to appoint a Lecturer in Geography and Environmental Science. For details and how to apply, please see the Department of Geography website link at: http://www.sfu.ca/geography/opportunities-in-geography/posting-faculty.html The deadline for applications is September 1, 2018.
June 8 2018 Applications due on June 22nd 2018 4pm PST Job description
June 1 2018 Pembina is looking for a new analyst to join their Vancouver office in the Buildings and Urban Solution program. Visitor website for the job opportunity. Attached is a PdF of the job description.
May 31 2018 Postdoctoral fellows (3-5) with orientation toward environmental research in human science (humanities, law, social science) https://www.su.se/english/about/working-at-su/jobs
May 31 2018 DFO is looking for a Senior Biologist for the Fraser & Interior area. The immediate need of the resulting pool will be to staff Senior Biologist positions within the Fraser and Interior Stock Assessment and Resource Management Programs at full or part time hours and for various tenures. It may […]
May 31 2018 See attachment for details: FC Director of Development Description 2018
May 31 2018 Belgium PhD in Precise structure characterisation for scanning Transmission electron microscopy University of Antwerp, Faculty of Science PhD in Beam damage limits in Transmission electron microscopy University of Antwerp, Faculty of Science PhD in 3D atomic modelling of functional nanocrystalline structures University of Antwerp, Faculty of Science PhD student in Early Stage […]