July 13, 2016 The IUCN WCPA Young Professionals Network is calling for submissions to 'Reweaving a Living City: Global Initiatives for Reconnecting Human-Nature'.  Click here to view the poster. Young people living in cities around the world are innovating responses to the increasing disconnect between urban citizens, living processes and nonhuman beings. They are bringing […]
July 13, 2016 There are up to 10 international visiting fellowships offered at the DEMAND energy research centre in Lancaster University (United Kingdom). Please click here for more information. Application deadline: August 1, 2016.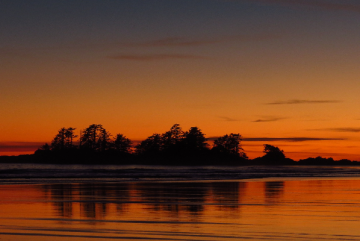 The Workshop will be interdisciplinary in nature and will offer five modules with both theoretical and practical elements, covering specific topics from a range of disciplines. Photo credit: Julian S. Yates.
June 23, 2016 The Sustainable Transportation Action Research Team (START) at Simon Fraser University, led by Dr. Jonn Axsen is looking to recruit PhD candidates. We are looking to fill PhD positions in the field of Low-Carbon Transportation Markets and Policy to work with Jonn Axsen (School of Resource and Environmental Management) on a multi-year (2016-2020), interdisciplinary project, which […]
June 16, 2016 Click here to view the Request for Participants. Seeking people to participate in a Vancouver-area research project on Indigenous world view, Place-based education and the practice of sustainability. This is for a research study conducted by Celia Brauer, a Graduate Student in Socio-cultural Anthropology at the University of British Columbia. Interested participants must […]
Environment and Climate Change Canada is looking for input on the draft 2016-2019 Federal Sustainable Development Strategy. This Strategy will become the government's plan and vision for a more sustainable Canada. All Canadians are being asked to get involved and share their views. The government is looking for  input into developing high-level aspirational goals, clear and […]
June 15, 2016 The Institute of Environmental Science and Technology at the Universitat Autònoma de Barcelona (ICTA-UAB) offers 7 scholarships to candidates who would like to pursue their Ph.D. degree within the ICTA-UAB Unit of Excellence 'María de Maeztu' Strategic Research Programme. The successful applicants will become core members of the 'Unit of Excellence' funding programme […]
On behalf of the UBC Sustainability Ambassadors , this is a call for participants to take part in the second annual UBC Sustainability Research Symposium (SRS) on Friday, March 18th, 2016 at the Centre for Interactive Research on Sustainability (CIRS). More information can be found here: https://sustain.ubc.ca/get-involved/students/events/sustainability-research-symposium The Sustainability Research Symposium is a one day […]