Our mission is to foster sustainable futures through integrated research and learning about the linkages among human, technological and natural systems, and to support decision making from local to global scales.
---
Congratulations to Michaela Neuberger, Michael Lathuillière, Ada Smith, and Kalifi Ferretti-Gallon!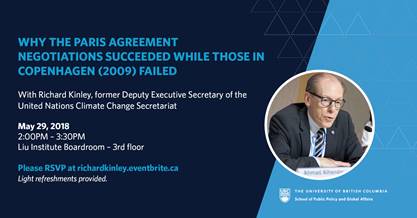 Please join us for this engaging discussion with Richard Kinley, former Deputy Executive Secretary of the United Nations Climate Change Secretariat.
Join Chris Barrington-Leigh, IRES Visiting Professor's talk on "Discovery of a global lock-in to low-efficiency urban futures: trends in local street-network sprawl".
In this Q&A, Jackie Lerner and Kai Chan offer insights on how to improve environmental assessment reviews.
---