Archives by date
You are browsing the site archives by date.
May Focus: Enjoying the Rhythm of Summer Being on campus in the summer is a special time—there is both an energy and a calm which offers a chance for us to increase our focus on the most important things we are working on. To this end, it is the perfect time to join us at […]
Hear about Early Career Grants, primarily for graduate students and postdoctoral researchers, which give individuals the chance to lead their first field project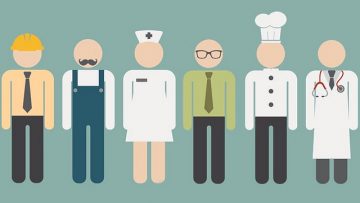 Designed for graduate students, this panel is intended to share the stories of individuals who have successfully built careers beyond graduate school.
May 22 2018 The Mountain Sentinels collaborative network (mountainsentinels.org) is working to understand the most important activities and the most significant barriers to success common across collaborative research projects worldwide. We developed a survey to gather insights from both researchers and practitioners with collaborative experience across all systems (not just mountains).    We are offering […]
May 22 2018 People and Nature – a journal of relational thinking. If you've been looking for a deeply interdisciplinary, rigorous, open-access journal at the intersection of people and nature, look no further. People and Nature is just that, free of particular conceptual frameworks and the trappings of the big profit-seeking publishers. Opening for submissions soon! […]
May 22 2018 CALL FOR ABSTRACTS: SUSTAINABILITY AND DEVELOPMENT CONFERENCE November 9-11, 2018 University of Michigan – Ann Arbor, MI   Sustainable development, as a concept and call to action to end poverty, protect the planet, and guarantee human well-being, is perhaps the greatest challenge facing humanity. The complexity of the meanings of sustainable development have […]
Join Chris Barrington-Leigh, IRES Visiting Professor's talk on "Discovery of a global lock-in to low-efficiency urban futures: trends in local street-network sprawl".
Join one of Metro Vancouver's public dialogues to learn about and share your views on Climate 2050
The FNFC is seeking an Operations Manager. The posting can be found on our jobs page here: www.fnfisheriescouncil.ca/jobs/ Feel free to share with folks who may be interested. The deadline for applications is 4:00pm on May 24, 2018. Please send all applications to FNFC Executive Assistant Ino Banesiu at careers@fnfisheriescouncil.ca.
May 22 2018 CALL FOR PAPERS: 2nd World Symposium on Sustainability Science: Implementing the UN Sustainable Development Goals- Curitiba, Brazil, 1st-3rd April 2019 The United Nations Sustainable Development Summit, held on 25 to 27 September 2015 in New York, adopted the post-2015 development agenda and a set of Sustainable Development Goals (SDGs) which are outlined in […]