Archives by date
You are browsing the site archives by date.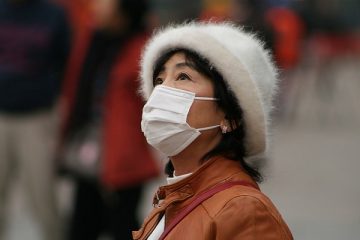 IRES Faculty Milind Kandlikar will be presenting. Photo credit: Global Panorama from flickr/Creative Commons
Eileen Delehanty Pearkes has a new book out – A River Captured: the Columbia River Treaty and Catastrophic Change. Photo credit: Eileen Delehanty Pearkes.
Check out RES PhD Student Graham McDowell's photo exhibit – on till November 30. Photo credit: Graham McDowell.
August 18, 2016 DAAD (Deutscher Akademischer Austausch Dienst) Study Scholarships and Research Grants are available for highly qualified graduate students, PhD candidates, and postdoctoral researchers in all disciplines to study and carry out research at universities or research institutes in Germany. These scholarship provide funds for a period of study and/or research in Germany. Complete […]
August 18, 2016 The Institute of Communication, Culture, Information and Technology (ICCIT) at the University of Toronto Mississauga invites applications for a tenure-stream appointment at the rank of Assistant Professor in the area of Media and Environment. This appointment will begin July 1, 2017. To view job description and to apply online visit: https://utoronto.taleo.net/careersection/10050/jobdetail.ftl?job=1600958 Application […]
August 18, 2016 The UBC SEEDS Sustainability Program, in collaboration with representatives in UBC Properties Trust and Polygon Homes, is looking for graduate student(s) to conduct research on best practices for providing bike storage in residential buildings that is cost-effective and space-innovative Specifically, we are looking for a student with: –  4th undergraduate or graduate […]
August 18, 2016 Tier II CIHR CRC Indigenous Health and Environment at rank of Associate Professor The Department of Geography at The University of Western Ontario invites applications for a Tier II Canada Research Chair in the area of Indigenous Health and Environment, at the rank of Associate Professor (probationary or tenured), with a starting […]